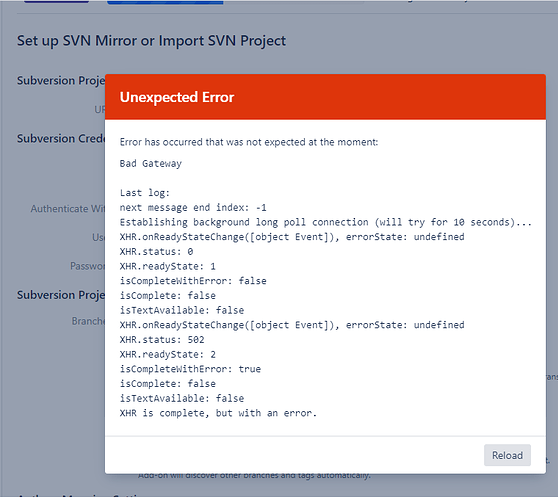 We get these errors while performing the migration SVN to git migration.
On the first day we tried exporting a single svn repo , which took almost 12 hours and failed at close to 70 percent of completion with similar kind of error.
FYI - Current repo which I am trying to mirror has 478 branches and 3621 tags.
And we have 4 such repositories to migrate making a total of 1715 branches and 12745 tags.
Please assist.